Cookies.
This site uses only very limited cookies. By continuing to use this site, you are opting-in to have cookies. To see what we use or to opt out, visit our
cookies page
Guided Walking Tours around the historic city of Canterbury
Guided tours now available! Book your household group tour (up to 6) here now. Daily 11am walking tours are available from 21st May. Larger group tours available from 21st June. Please visit our tour booking page to complete your visit to Canterbury.
We ask that all of our guests please bring a mask with them, as it may be required if we need to access indoor areas.
If you'd prefer a tour from the comfort of your own home, try our Virtual Tours.
Click here for more information
For all tour enquiries, please email us today
guides@canterburytouristguides.co.uk
Canterbury Guided Tours provide entertaining 90-minute tours for visitors to the historic city of Canterbury. Join our daily tour or book a private tour for your group. Our guided walks are an excellent way to see the sights and learn some history too!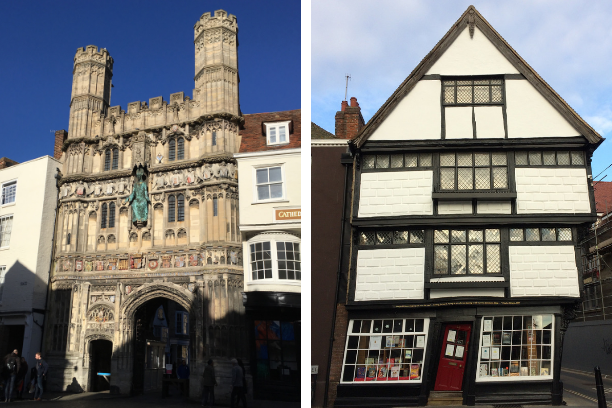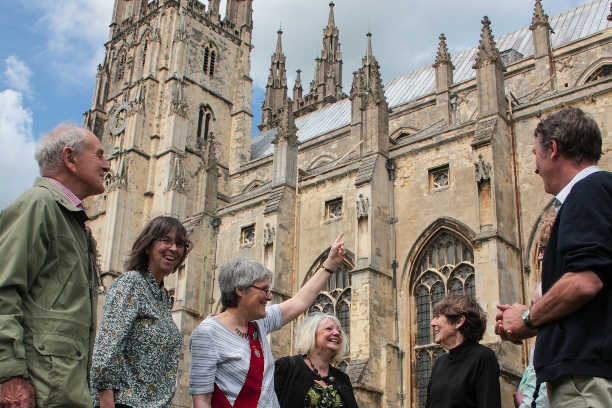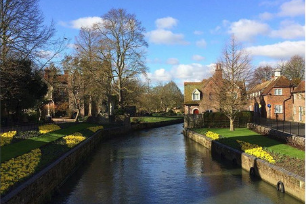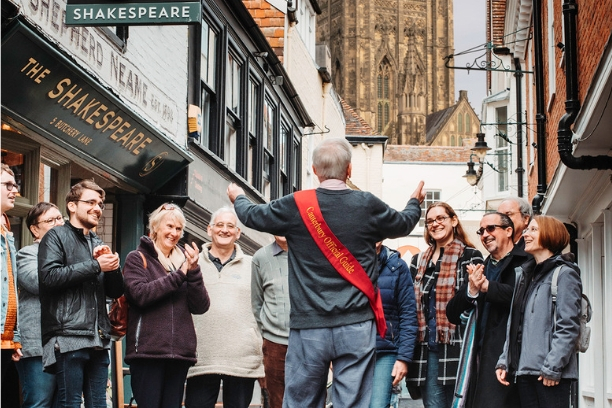 Daily Tours
Explore Canterbury's fascinating past by joining our daily 90-minute tour.
Daily Tours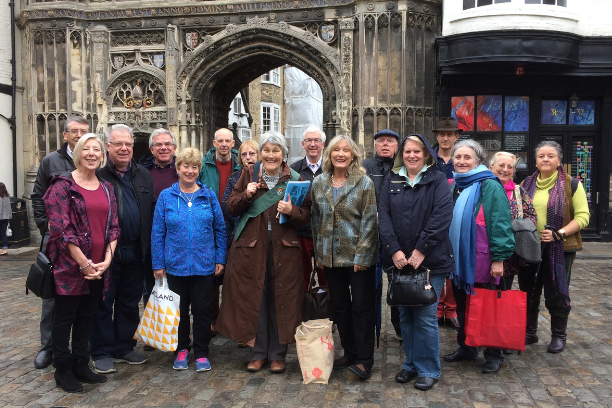 Group Bookings
Discounted group tours are available in numerous languages, and can be tailored to suit your club, school or organisation.
Group Bookings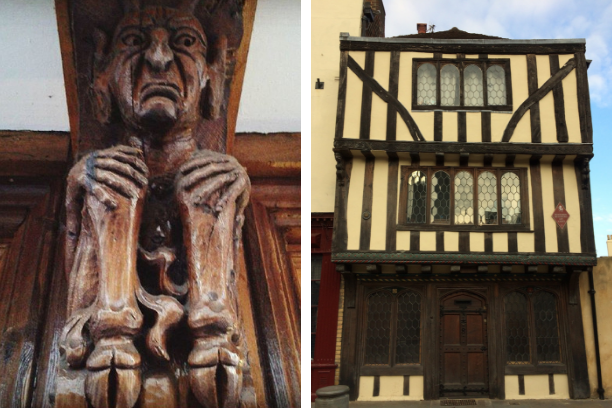 Special Interest Tours
Enhance your group tour with one of our themed walks, from literary connections to gruesome tales.
Special Interest Tours
Tour Highlights
From medieval lanes and pilgrim inns to the majestic Cathedral's Precincts and the famous 'crooked house', take a glance at where your Canterbury Guided Tour will transport you to...
Tour Highlights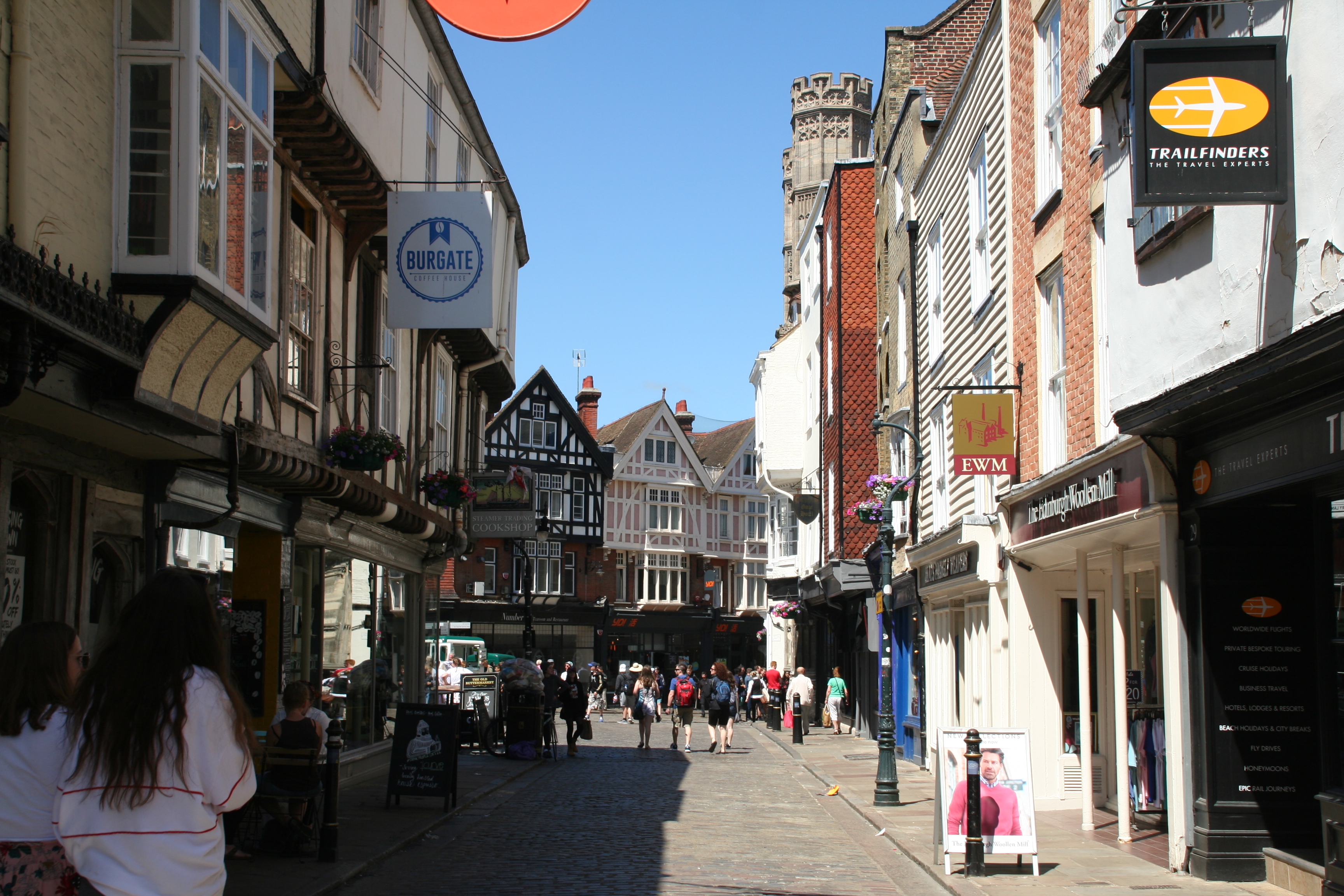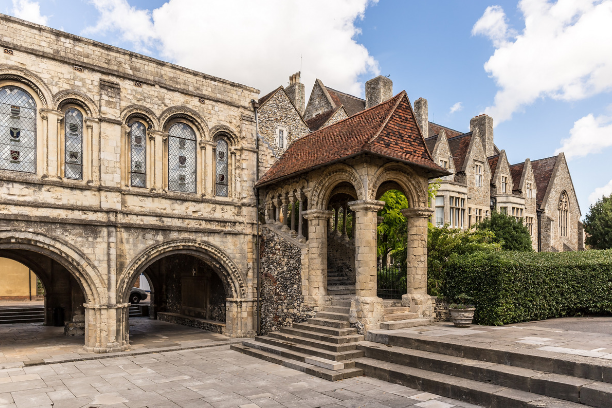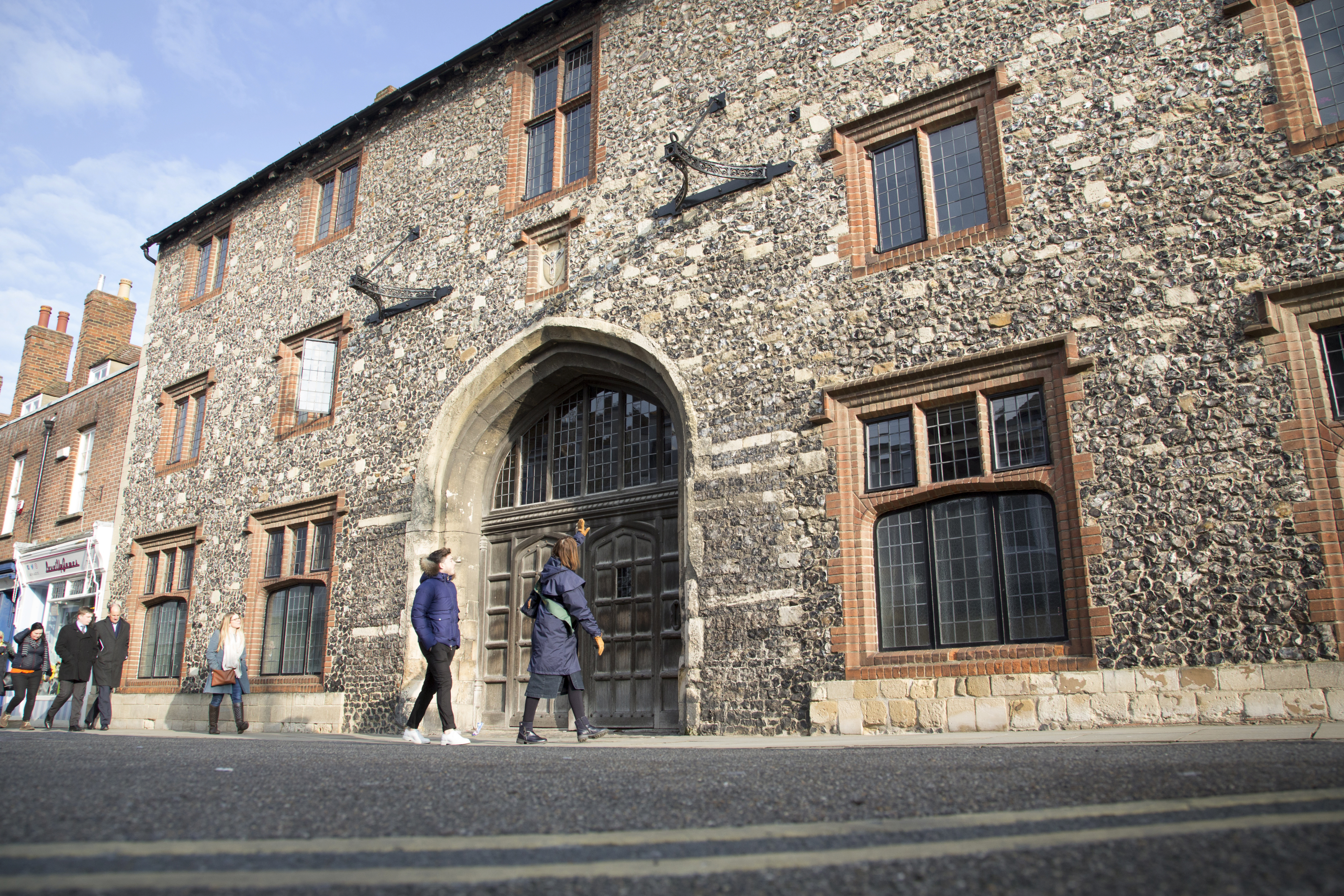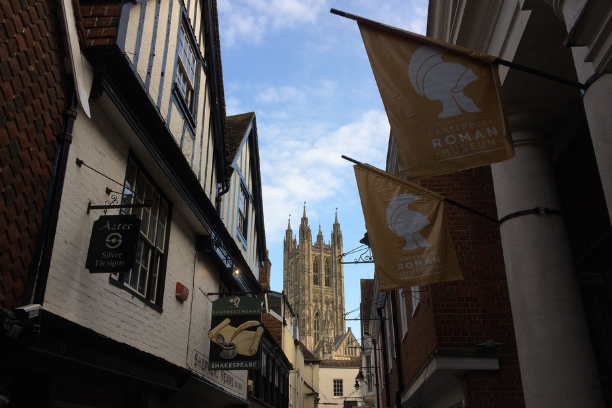 Blue & Green Badge Guides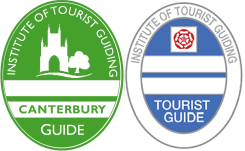 All our guides hold the Institute of Tourist Guiding Green and/or Blue Badges.
Read more
Testimonials
"Just a short note to thank you for your personal contribution to the success of the weekend. We found everything to our expectations and beyond."
See All
FAQs
Got a question about our tours? Check out our frequently asked questions to find the answer!
View FAQs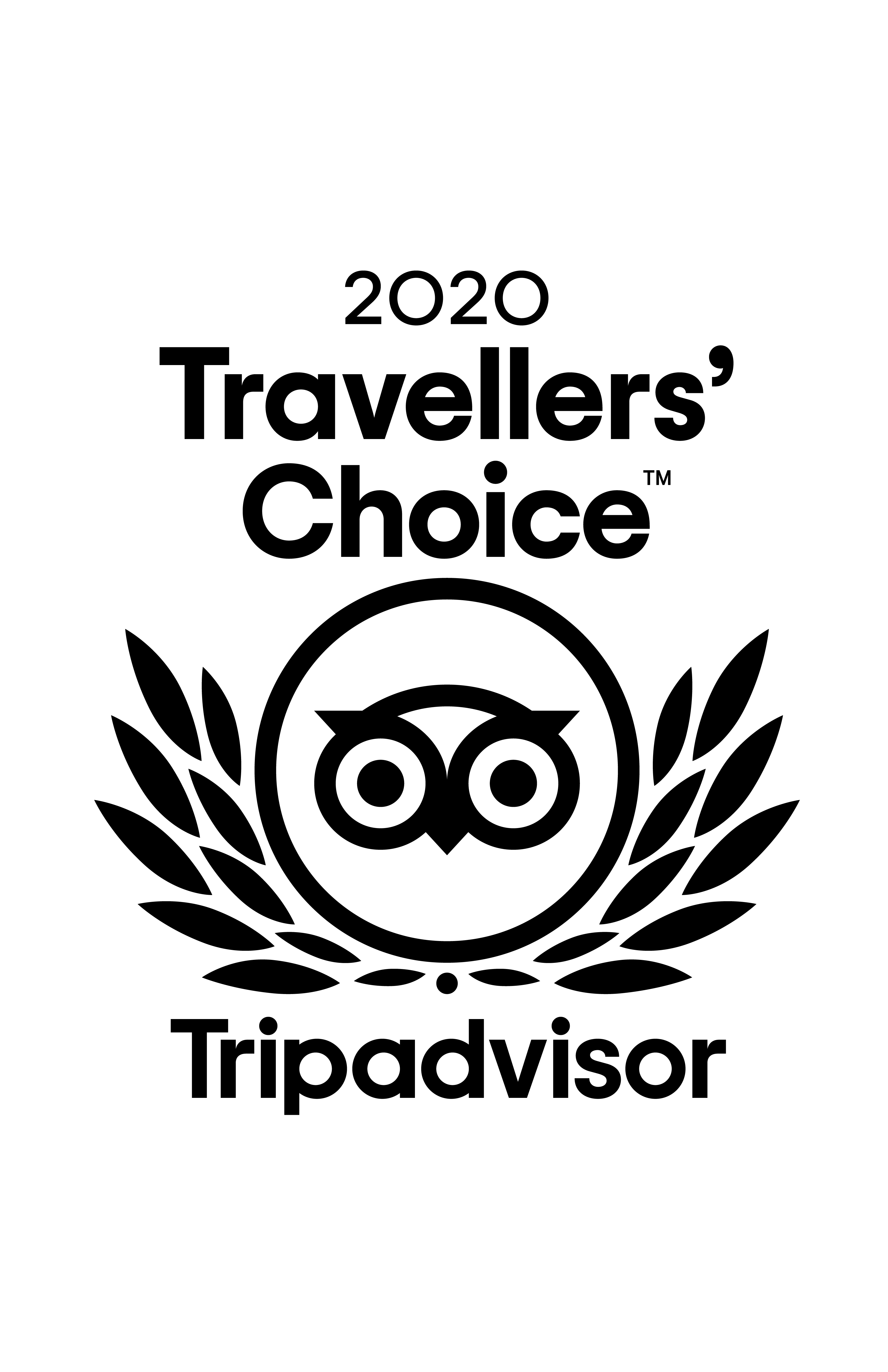 Latest News
Tour bookings now open!
We are pleased to now open our bookings for family groups (up to 6 people), or 2 households, from 12th April. These can be booked for any time of the day, any day of the week.
Daily 11am tours of the City are now available to book from 21st May, initially taking place on Fridays, Saturdays and Sundays.
Please note these bookings are subject to Government guidelines. If there is a change to the lockdown restrictions we will amend our booking dates accordingly.
Virtual Tours remain available to book. Click here for more information
Read more