Cookies.
This site uses only very limited cookies. By continuing to use this site, you are opting-in to have cookies. To see what we use or to opt out, visit our
cookies page
Canterbury Tales Tour (for private groups)
Chaucer is synonymous with Canterbury. The 14th century poet wrote his most famous work, The Canterbury Tales, about a group of pilgrims travelling to Canterbury to visit the shrine of Thomas Becket. Each of the colourful characters has to tell a story on the journey and their offerings explore love, death, intrigue and plain good fun. As one of the first books written in English, the text is highly significant in the development of English literature.
Being of such import to our city, we are pleased to offer a new, Canterbury Tales themed tour that will provide an entertaining, interactive and memorable experience for groups. With an excellent team of guides experienced in history, literature and teaching, the tours will be exciting as well as informative, and are ideal for school groups learning about Chaucer and medieval England.
The Tour
Costumed Guides will lead the group on a journey through medieval Canterbury, exploring the life of Chaucer with a visit to his statue, pilgrims and monks, pilgrim inns and the Black Death, before embarking on closer examination of life in late 14th century Canterbury, the Tales and Chaucer's pilgrims.
Tours will include an interactive storytelling of The Pardoner's Tale and, on request, group participation in a re-enactment of the killing of Saint Thomas plus a visit to the Cathedral Precincts.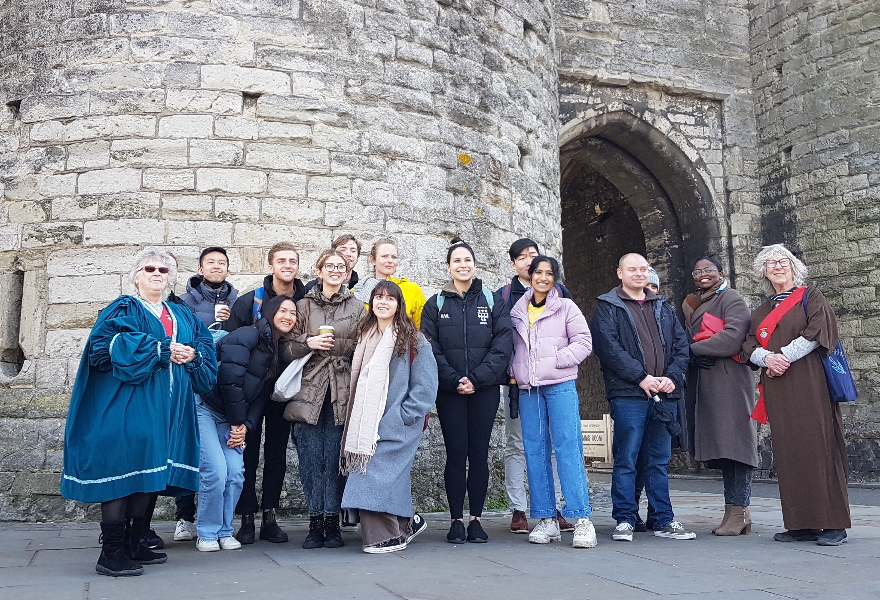 What is the format of the tour?
Tours last approximately 90 minutes and will include the central medieval lanes in addition to the Cathedral Precincts (if requested). Routes may be varied according to weather conditions, and the ages/requirements of the group. It is recommended that the tour start at the Westgate Towers, however the meeting point can be changed to accommodate group schedules.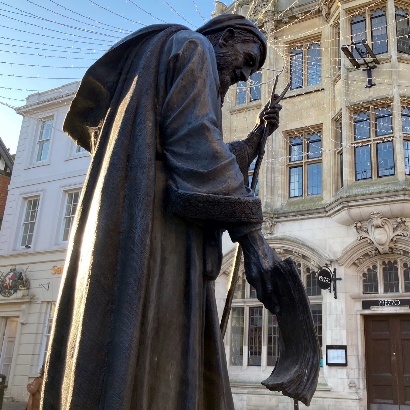 Chaucer Statue
The bronze plinth features a woodcut of the Tabard Inn which can be used for souvenir rubbings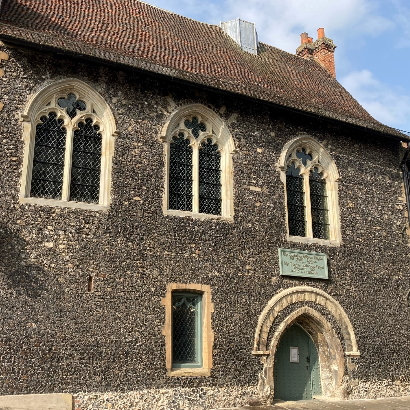 Eastbridge Hospital
Founded in the 12th century to provide hospitality to pilgrims visiting the shrine of St Thomas Becket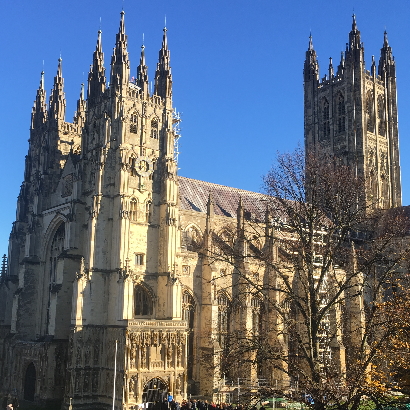 Canterbury Cathedral
Site of Thomas Becket's murder and subsequent tomb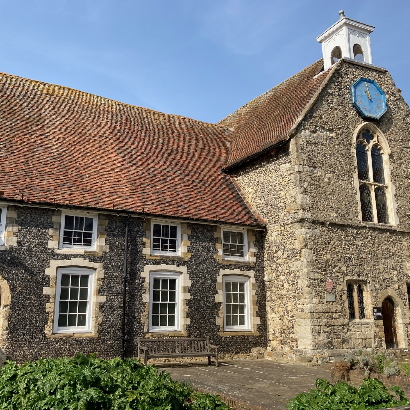 Poor Priests Hospital
A charitable almshouse for priests from the 13th - 16th century
Please note the tour does not include entry to any attractions or the Cathedral itself. Route may vary according to weather conditions and group requirements, and access within the Cathedral Precincts is subject to change.
What is the cost of the tour for 2023?

Adults £14.00
Students (age 12+) £12.00
Children (5-11) £11.00
Discount: For every 20 students/children, 1 adult goes free. Please note there is a minimum charge of £225.

Please contact us to make a booking

<