Cookies.
This site uses only very limited cookies. By continuing to use this site, you are opting-in to have cookies. To see what we use or to opt out, visit our
cookies page
Buy a Gift Certificate
Treat your friends or family and buy them the gift of history.
You can now purchase a gift certificate for our 90-minute Official Canterbury Daily Walking Tour - the perfect gift for locals and visitors to the city.
Our gift certificates are valid for one year and are easy to use. Certificates will be sent by email, and can be redeemed on our website. For lots more information on what you can see on our daily tour, visit our
tour highlights
page.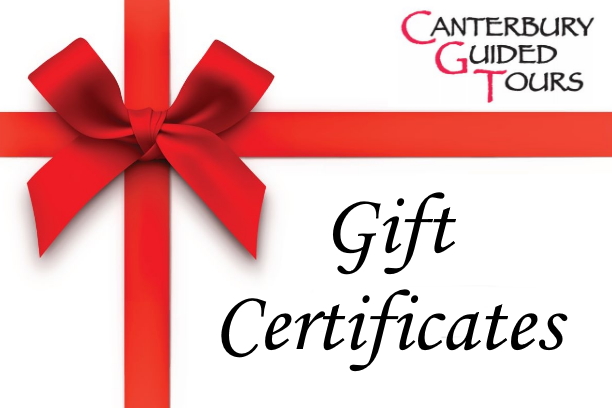 <