Many of our guides have in-depth knowledge of particular aspects of Canterbury and would be delighted to share these special interests with your group. Our themed walks are ideals for groups with a shared interest or school study programme.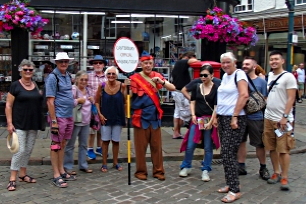 Thomas Becket 2020
Commemorate the 850th anniversary of the murder of the then Archbishop of Canterbury, Thomas Becket. Hear his story and see many of the sights associated with the world shattering event.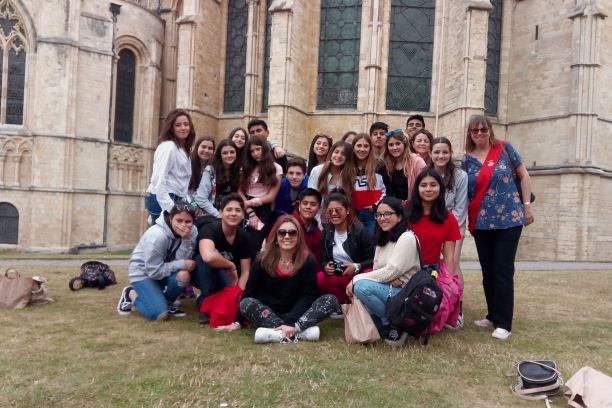 The Mayflower 400
Uncover the Canterbury connections with the famous Mayflower ship which transported Pilgrims to the New World from England 400 years ago.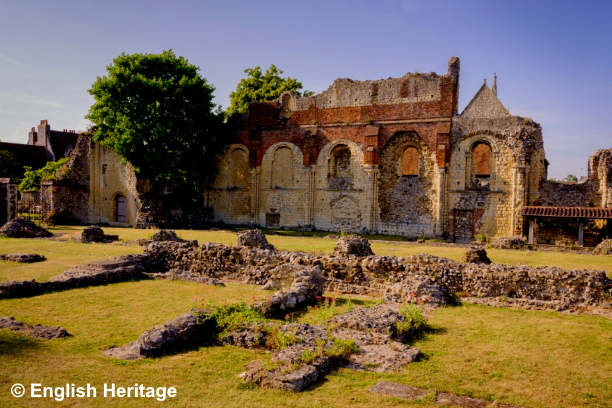 British Education System
Canterbury has a long history as a centre of learning from the medieval monastic period to the present day. This tour is the perfect way for teachers and students to become more informed about the English education system in a beautiful place.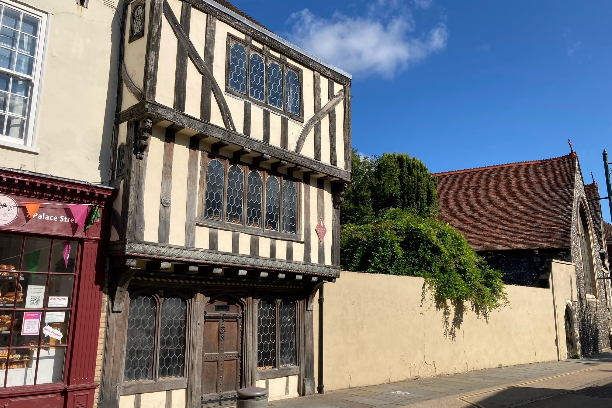 Canterbury's Tudor Connections
Explore the Tudor story - what the city was like before and after the Reformation.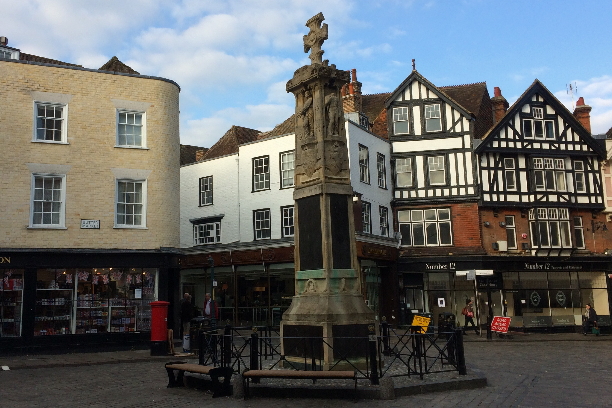 War Time Canterbury
A city on the front line for 2,000 years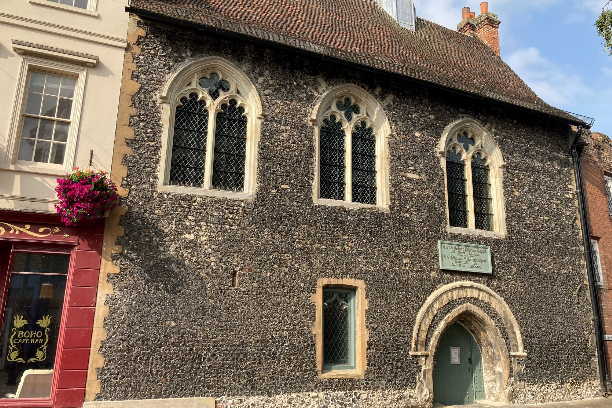 History of Health
Immerse yourself in the horrible history of gruesome epidemics from the plague to leprosy. An insight into health, diseases, water and sanitation in medieval Canterbury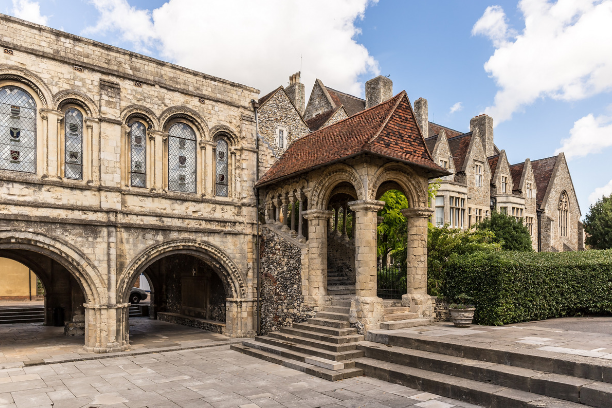 Hidden and Curious Canterbury
Have you lived in the Canterbury area for years? Let us show you some interesting things you may never have noticed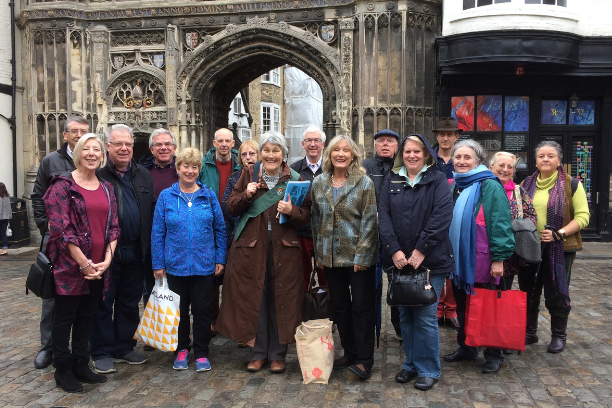 Strangers in Canterbury
A walk focusing on the Walloon, Flemish, and Huguenot refugees who formed a significant part of Canterbury's late 16th and 17th century population.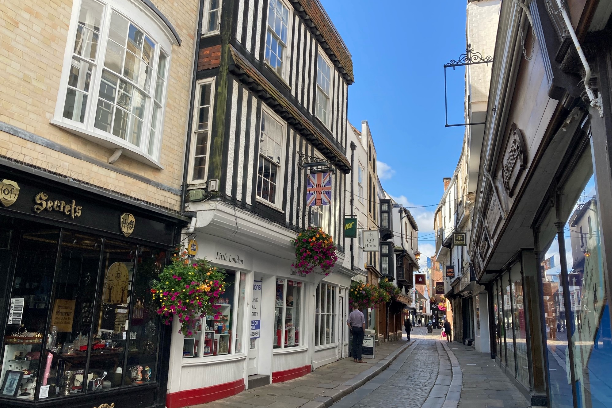 Canterbury means Business
A look at how Canterbury's economic wellbeing has adapted and diversified over the centuries. Ideal for students doing Business and Economics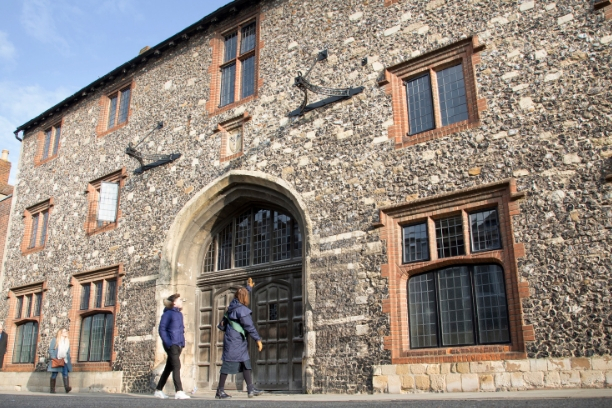 Royal Canterbury
Trace the royal connections - The Black Prince, Edward I, Henry IV, Elizabeth I and Queen Victoria, through to modern day royals.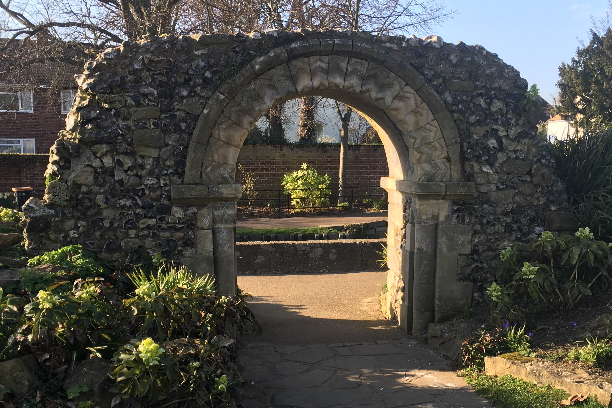 French Connections
William the Conqueror, Gothic architecture and the Huguenots.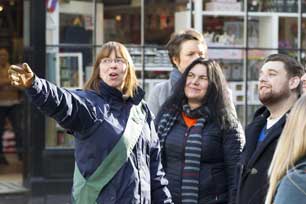 St Mildred's - Gardens, Saints and Industry
Pleasure gardens, ancient churches and burial mounds, industry and ghosts.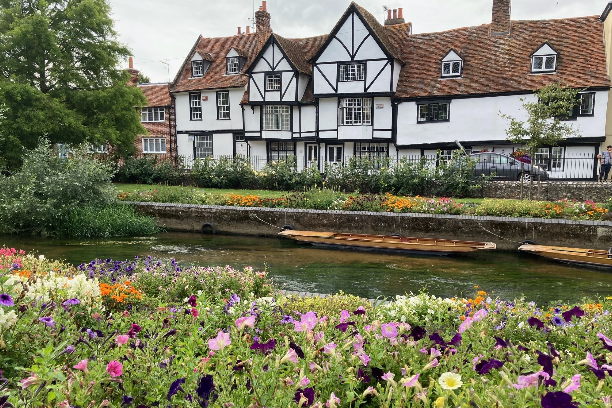 St Dunstan's - More to See
Discover Canterbury's Jewish Cemetery, the unfortunate tale of Sir Thomas More, the medieval Westgate Towers and beautiful gardens.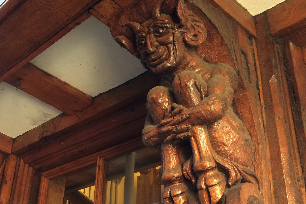 Gruesome Tales Tour
A gruesome walk through Canterbury's grisly past...including ghosts, punishments and murder. Not for the faint-hearted!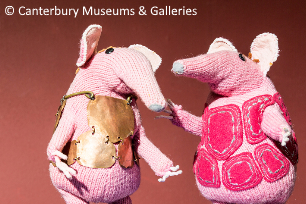 Literary Connections
From Chaucer, Dickens, and Marlowe, to creators of children's favourites including Rupert Bear, Bagpuss and The Clangers.
Please contact us if you would like a themed tour that is not listed above. All tours available in English, please check availability for themed tours in other languages.
Group Themed Tours are priced as follows:
Adults: £8.50
Students/Concessions: £8.00
Child: £7.00

Minimum group charge of £90 applies
(2021 prices)
To book a themed tour for your group, please contact us with your request.
Longer themed tours
Why not bring your group to Canterbury for an in-depth tour with one of our expert Guides? Longer tours can be arranged on a variety of topics including: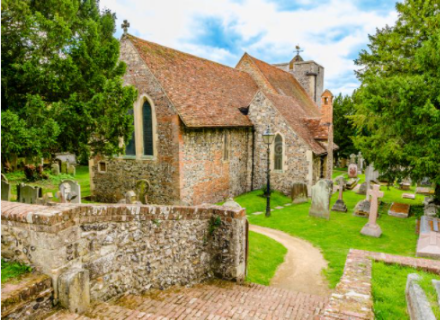 Canterbury's World Heritage Sites
View Canterbury's trio of UNESCO World Heritage sites on this fascinating walking tour which will include a stop at St Martin's Church*, the exterior of St Augustine's Abbey where the surviving medieval gates can be seen, plus a walk around the magnificent Cathedral precincts and cloisters.
Duration: 2 - 2.5 hours
*The inside may be viewed subject to opening & service hours
Please note this tour does not include entrance to St Augustine's or the Cathedral.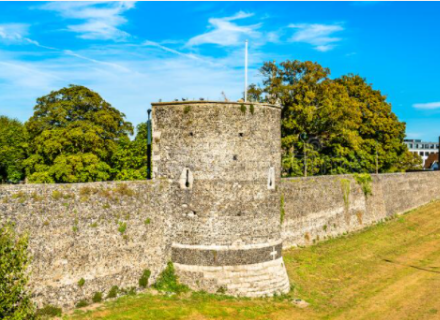 Half Day Canterbury
Book a private Guide to take your family or group to explore all of Canterbury's wonderful sights, too numerous to see on a standard 90-minute tour. Walk along the Roman walls, visit the Norman Castle, discover the beautiful Dane John and Westgate gardens. Plus of course view the magnificent Cathedral with a walk around the Precincts.
Duration: up to 4 hours
Please note this tour does not include entrance to any attractions, however our Guide may accompany you should you wish to book your own tickets.
For prices and more information on our longer themed tours, please contact us with your request.
Museum Tours
City Walks to include brief entry into one of Canterbury's museums, or a tour exclusively in a museum can be arranged.
Meet and Greet
We are happy to provide experienced guides to welcome your group on their arrival at the local ports of Dover and Folkestone, Canterbury Bus Station, Canterbury Coach Park and the East or West Railway Stations.
Cathedral Tours
Our daily city walks and pre-booked group tours feature entry to the Cathedral Precincts with a guided walk around the outside of Canterbury Cathedral included in the ticket price. However, guided tours of the interior of the Cathedral must be booked and paid for separately through the Cathedral Office. We regret we cannot book your Cathedral tour.
Cathedral Office details: Email: visits@canterbury-cathedral.org. Tel: +44 (0)1227 762862